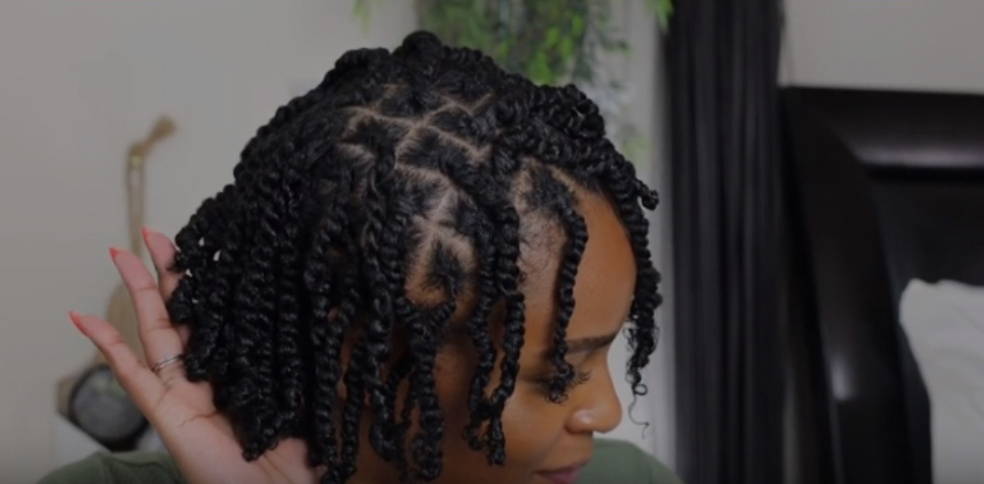 How to Get Plump + Juicy Mini-twists with
Design Essentials


---
Step 1
Start with the Almond & Avocado sulfate free shampoo. Whenever you are styling you always want to start with cleansed hair.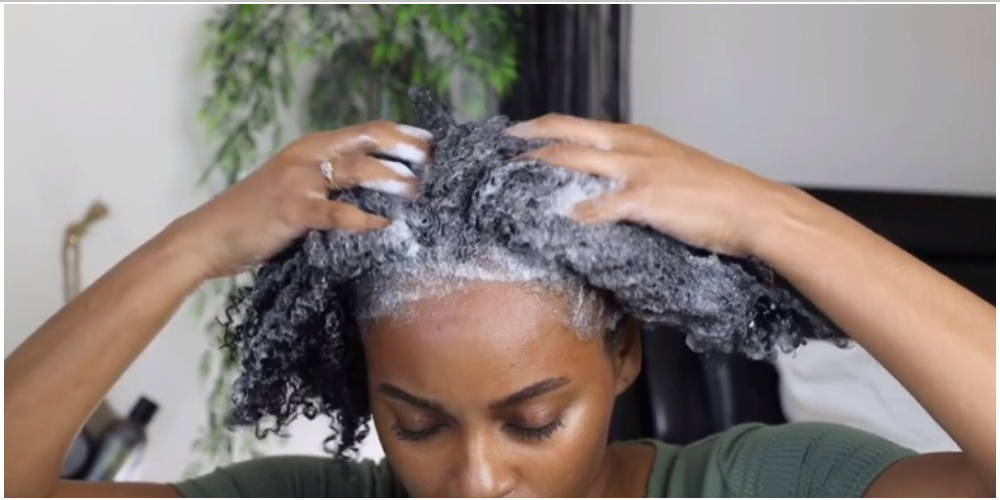 Step 2
After cleansing the hair, move to the Design Essential Almond & Avocado moisturizing and detangling conditioner. Work the product very well in your hair. Leave it on for about 5 minutes, rinse it out.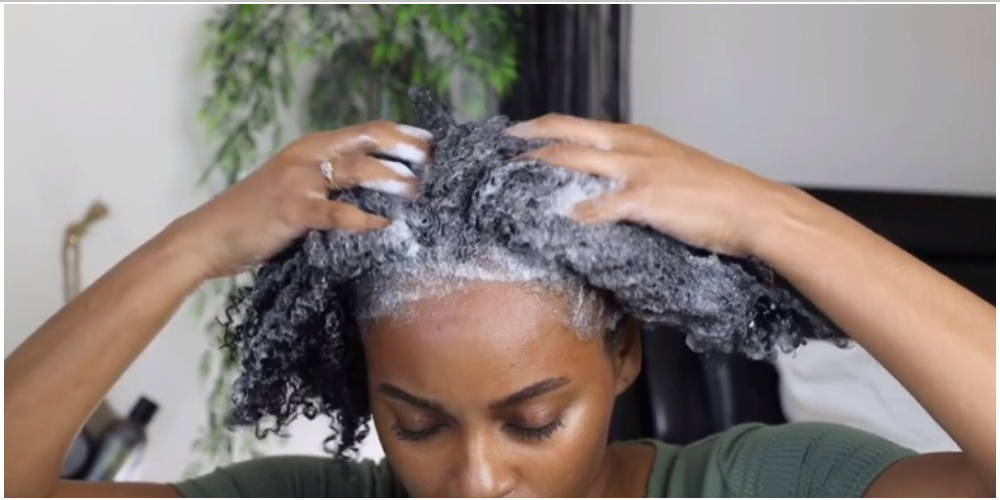 Step 3
Now move on to the Design Essential Almond & Avocado detangling leave-in-conditioner. It softens your hair and also helps you with frizz.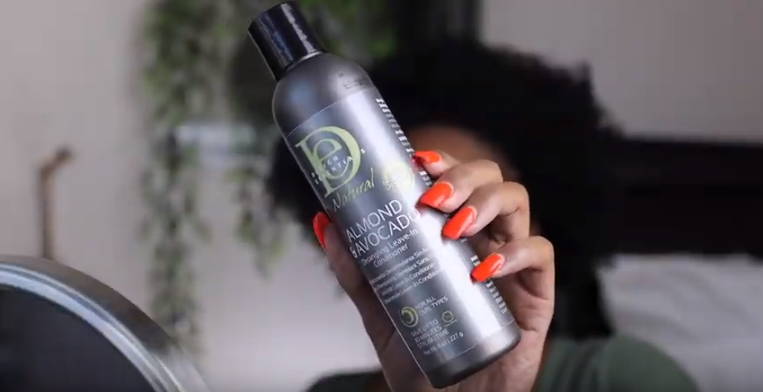 Step 4
Now use Design Essential Honey Curl Forming Custard with honey and chamomile. Here is when you need to be really precise with.
This step will be little time consuming depending how small or big you want the twists to be.
Apply the custard from root to tip.
This custard works perfectly well with this style as the end result doesn't make the hair feel crunchy or sticky.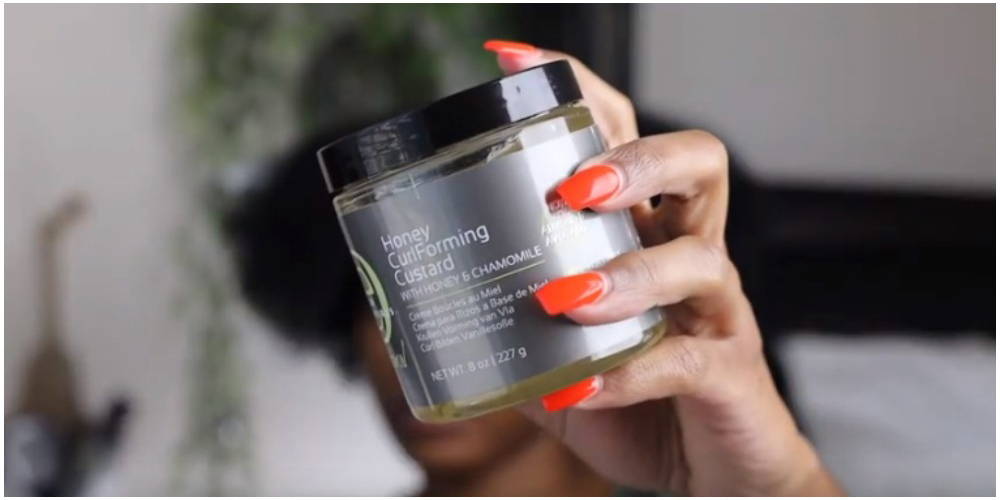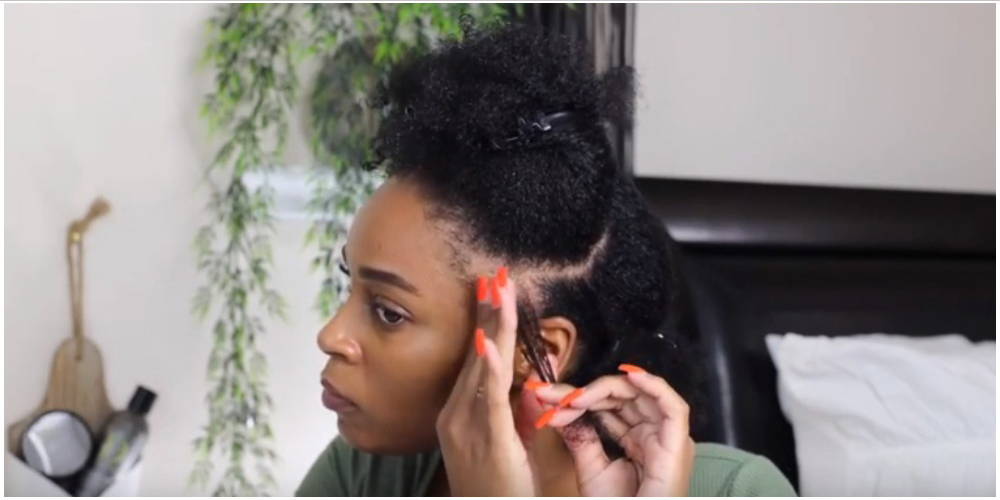 Step 5
Use Design Essential Honey & Shea Edge Tamer for your roots for each twist to make sure they were really laid down and looked very neat.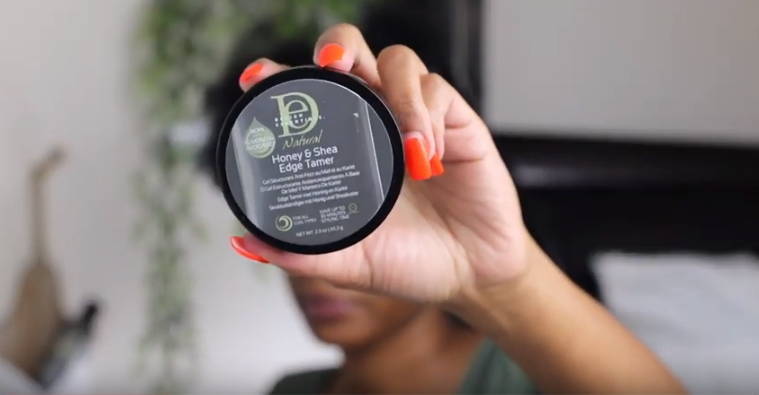 Step 6
To make sure the twist look really lay down, split the section you are twisting into two and twist in the direction where your hair naturally likes to curl up.
Do the same thing to the other side. Then bring them together and do a two strand twist.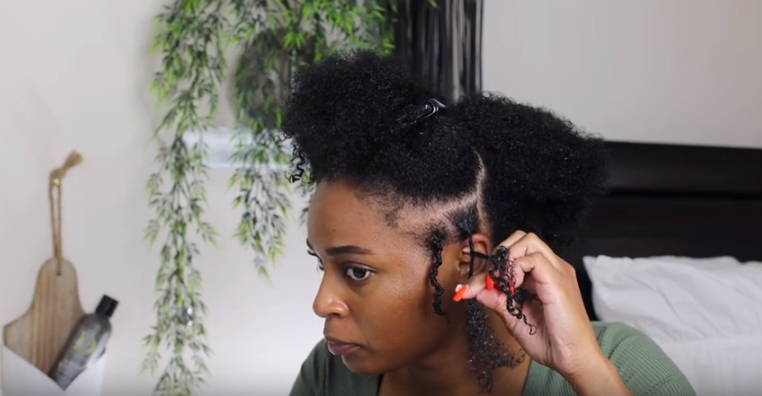 Step 7
If necessary you can add more product and just twist it midway.
To ensure that these twists stay in place and to lay down the roots a little more, add double prong clips.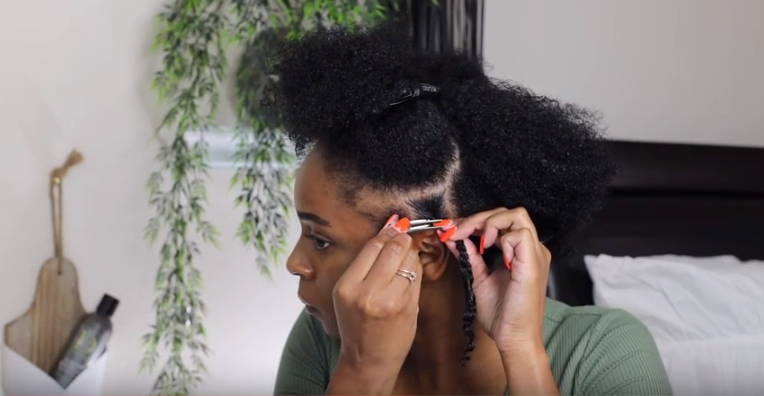 Step 8
Make sure that your hair is nice and coily and keep twisting your hair until the ends. Also twist the roots of your hair as well.
The end result should look like passion twist.Continue the same technique through the front part of your hair.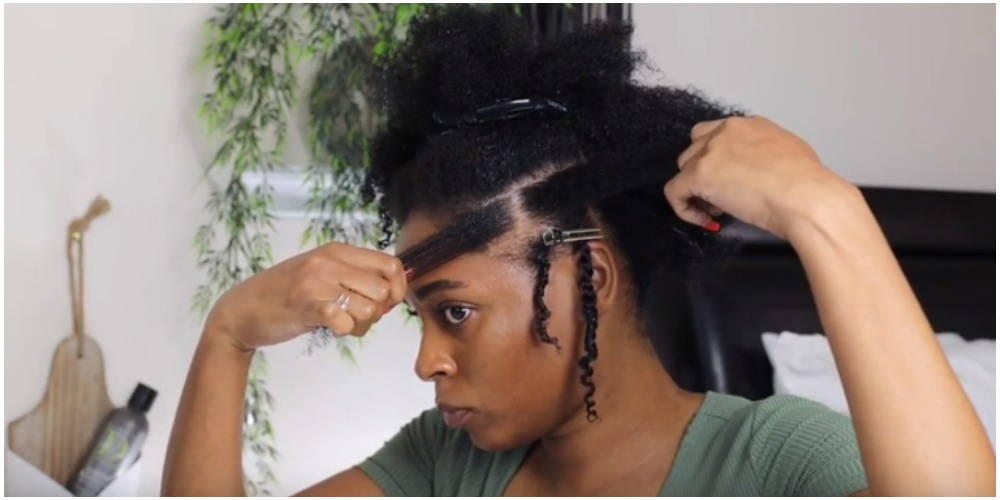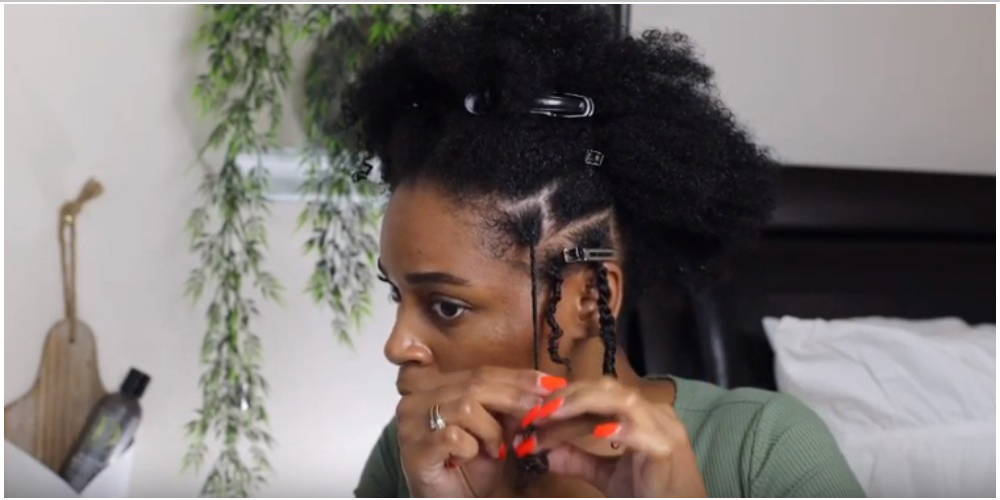 Step 9
You want to make sure that your hair stays moisturised. You can fiddle a bit with your roots by twisting and untwisting if you don't want your hair to lock up because when your roots are dry it creates product build up and it gets really sticky. It depends how long you decide to keep the style in your hair.
To make it easy, at the back of your hair you can just do regular two strand twist. The only time consuming part here is to part your hair into small little neat boxes. Once again, just keep twisting each strand with custard and edge tamer on the roots and two strand twists.
The prong clips you can add it as you go or you can add it at the end. You can also skip adding prong clips to each strand and instead just add it to the most visible twists.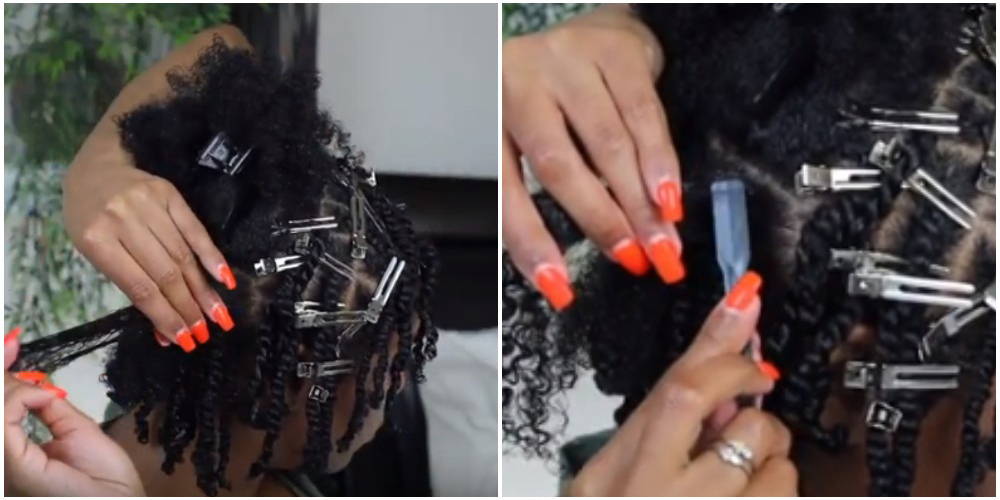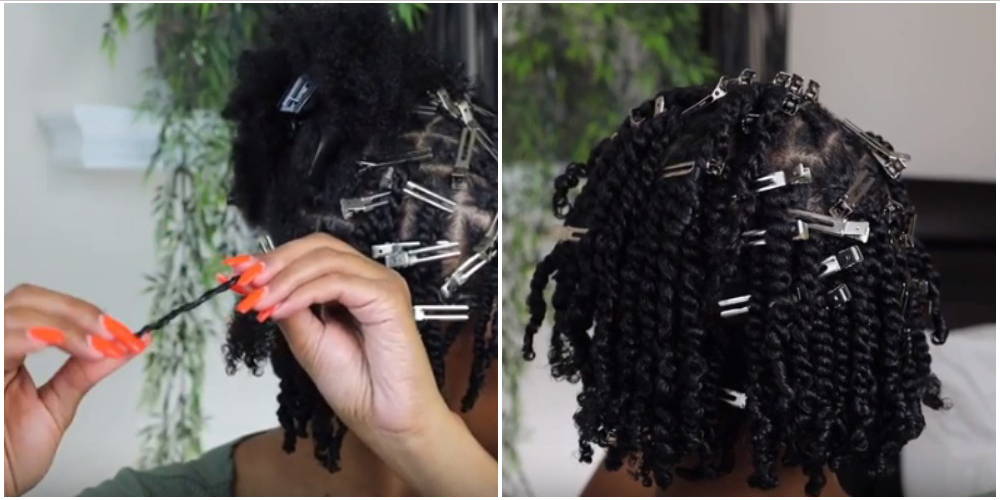 Step 10
Now you can sit under the hooded dryer or you can let it set overnight to lay it down.
For the scalp you can use Design Essential moisturizing oil treatment Lavender and Marula oil.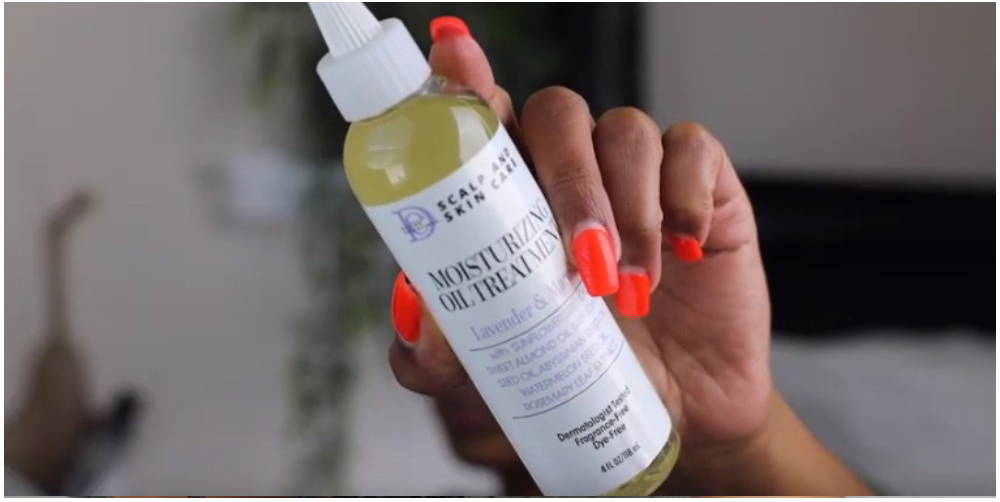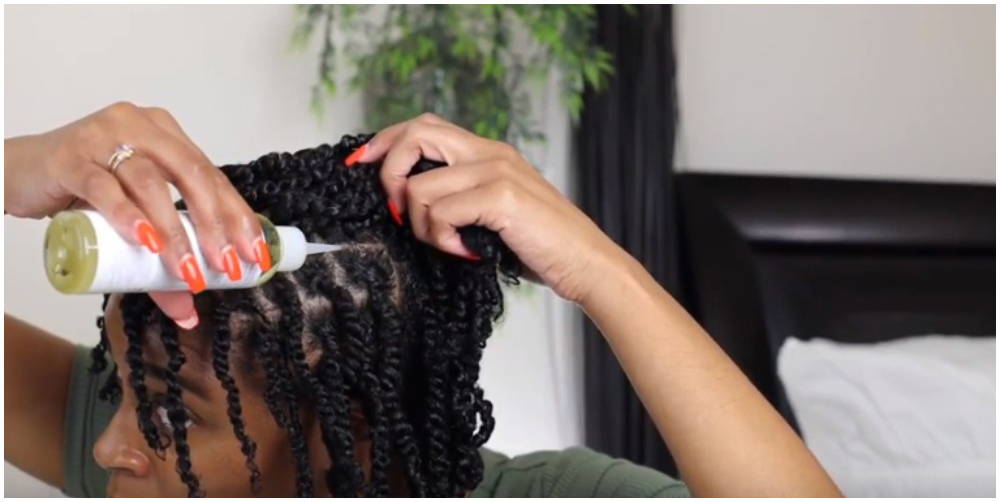 You can play with your style, pin it up in an updo or you can wear them down.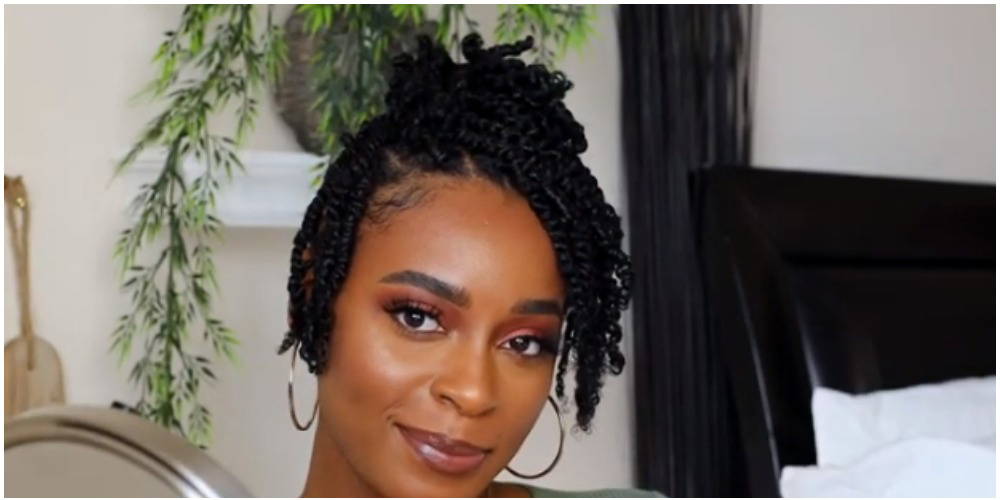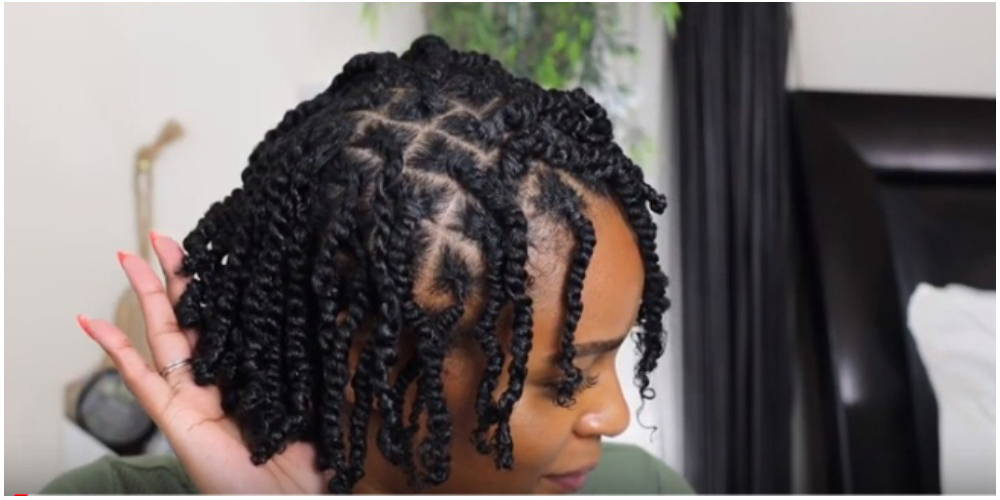 Your hair is now nourished and protected during this style and your scalp is taken care of using the Almond and Avocado collection by Design essentials.
---
---
Products used to achieve this style:
Check out this cost-effective collection
---
---
Be the first to know about exciting offers, latest news, sales, new arrivals and more!
Thanks!
This field is required
This field is required
This field is required