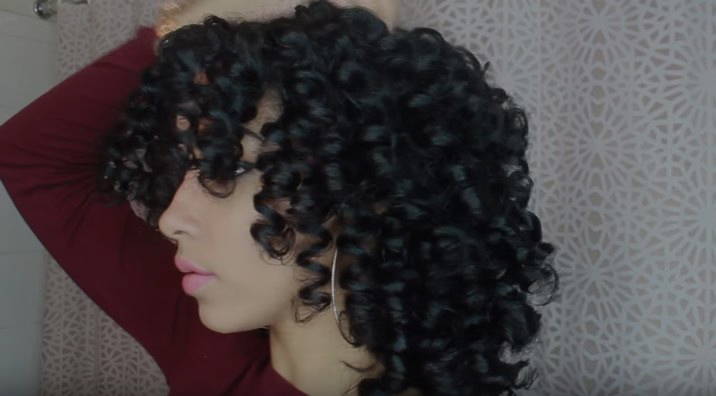 Natural Perm Rod Curls
with
Design Essentials


---
Step 1
Start out with freshly cleansed hair. You can use Almond and Avocado sulfate free shampoo. You will love this shampoo as this still has lather without drying out your hair.
When you cleanse your hair, always only massage the shampoo into the scalp and let the rest of the shampoo just rinse down the hair.
Never pile down the hair on top of the head because this can cause tangling and knots.
Step 2
After rinsing the Shampoo, Go with the Almond and avocado conditioner. It's moisturizing and doesn't feel heavy on hair.
Step 3
Now to the styling,
add deep moisturizing milk soufflé as your moisturizer. Apply Coconut and Monoi milk soufflé to all of your hair before you start twisting.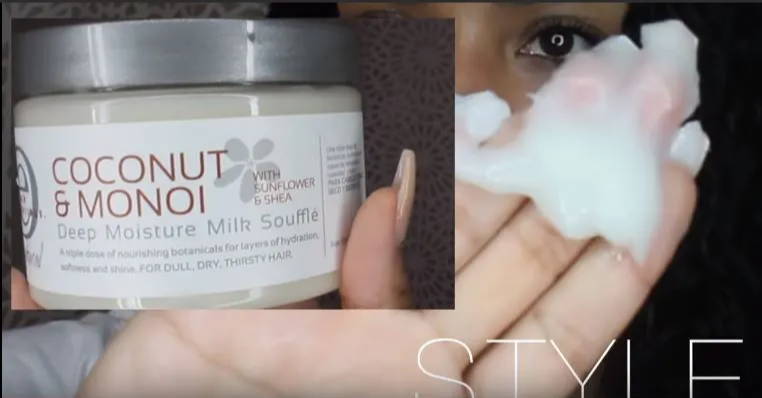 Step 4
Now add about a dime size of milk moisture treatment to both sides of your hair for a little added moisture and shine.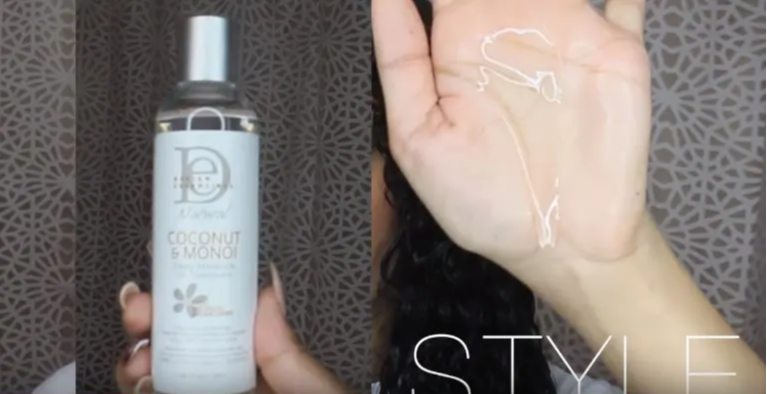 Step 5
When you begin twisting, use natural curl enhancing mousse. Use about a pump per section.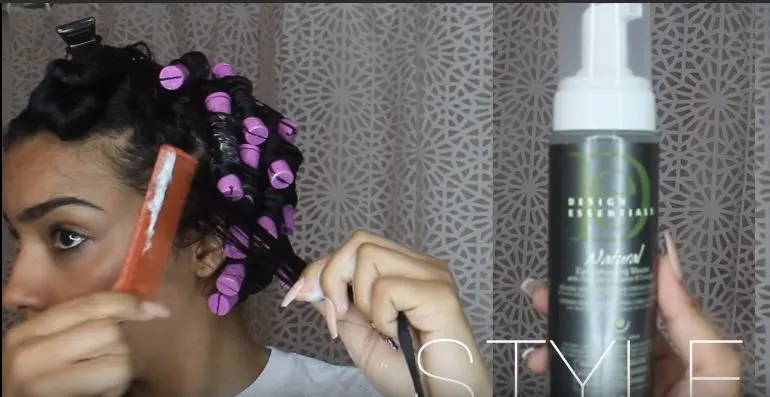 Step 6
The technique you can use when twisting the hair is wrapping the hair around the rod so the curls come out more like wand curls versus being smooth and sleek as if you rolled the hair around the rod.
Few tips and tricks to keep in mind when doing this style-
The smaller pieces you use the quicker pieces will dry.

This also helps with maintaining more uniformed look while rolling the rods.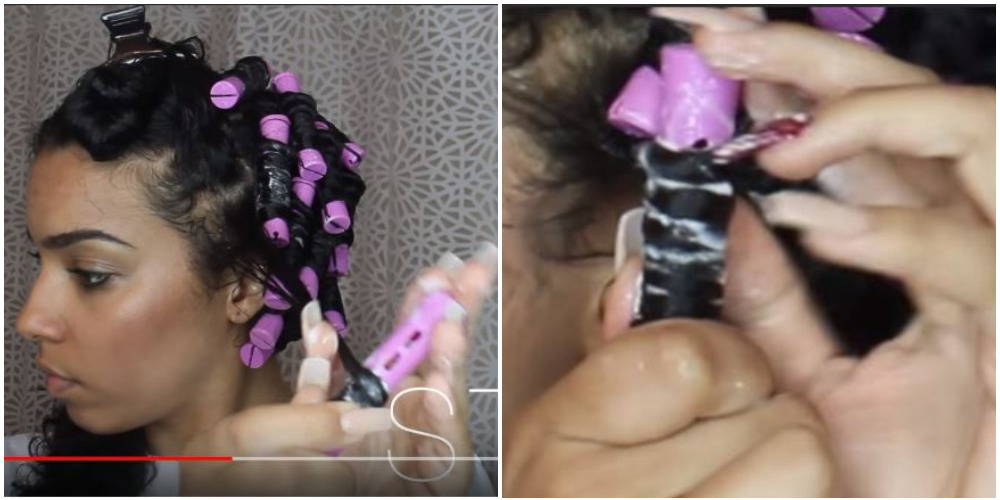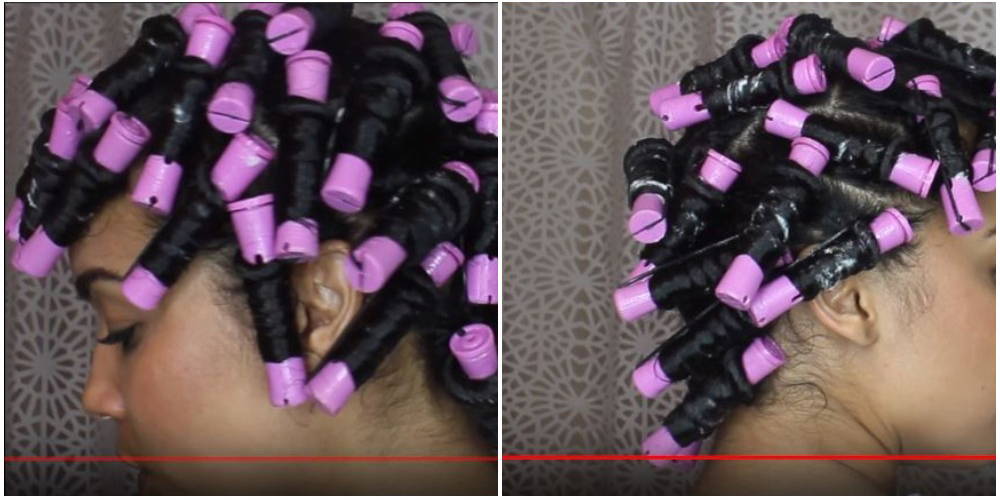 Step 7
Once you are finished rolling all the rods, you'll sit under the dryer for 2-3 hours to ensure that your hair completely dries in the rods. Worst thing to do would be to take out the rods when your hair hasn't fully dried. This really depends on how much hair you have and how big your sections are.
Step 8
Now time for the moment of truth!
Take out all the rods one by one once your hair is completely dry.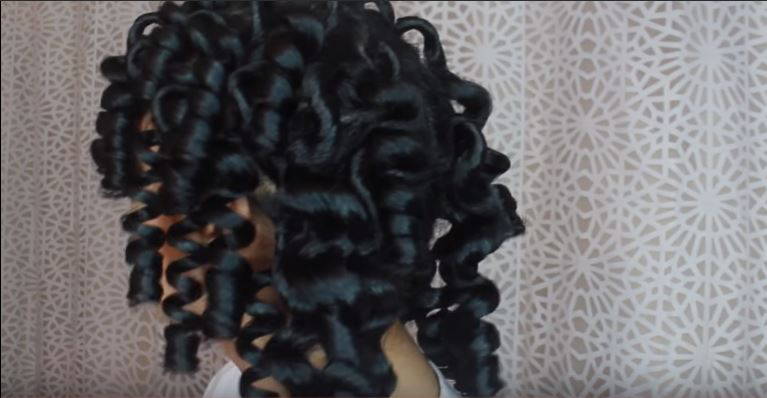 Step 9
Love the bounce and springiness?
Just untwist the sections and pull them apart very gently so that it doesn't cause any frizziness.
Be sure when you are splitting your sections apart that you've coated your hands with some sort of oil. You can use deep treatment oil for this one.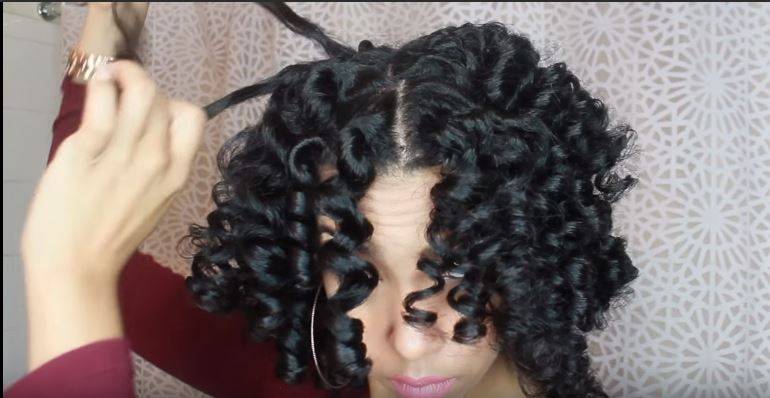 Hopefully you will love this rod set and the perfect shine, moisture and curls that come out!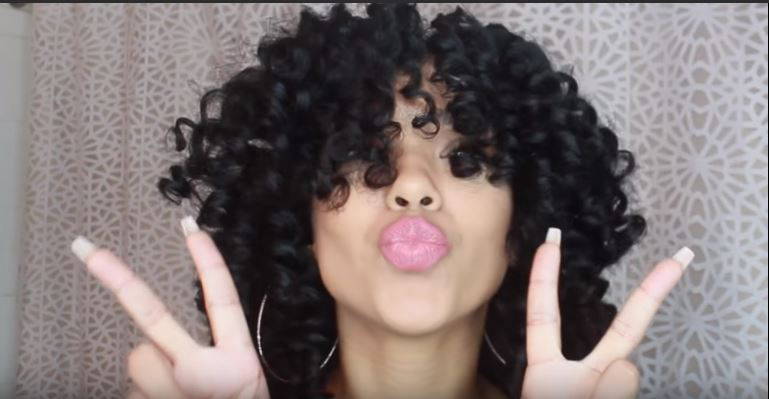 ---
---
Products used to achieve this style:
Check out this cost-effective collection
---
---
Be the first to know about exciting offers, latest news, sales, new arrivals and more!
Thanks!
This field is required
This field is required
This field is required