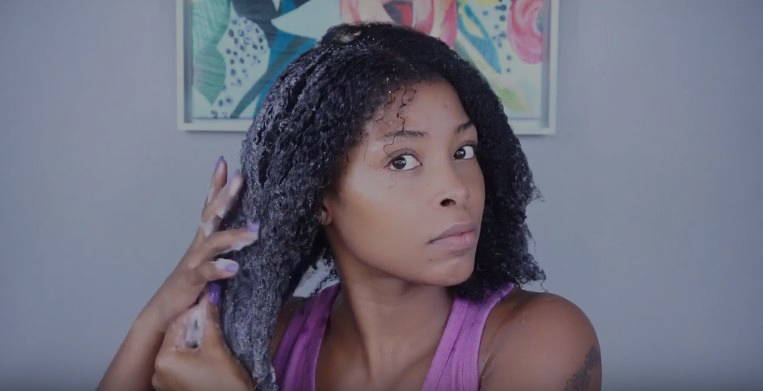 Wash & Go for Natural Hair With
Design Essential

---
Step 1
Start off the style by using the Design Essential Almond & Avocado sulfate free shampoo. You will love this shampoo, mainly because it doesn't feel like a traditional shampoo, it's not really stripping but it does give you a great moisturized cleaning.
Make sure you pay special attention to your scalp as well as the hair strand just to see that you're getting your hair thoroughly cleansed.
Step 2
Next step is to use Design essential Almond & Avocado Moisturizing and Detangling conditioner. Apply it to all your hair and work it in very well.
This is going to prep your hair for detangling process.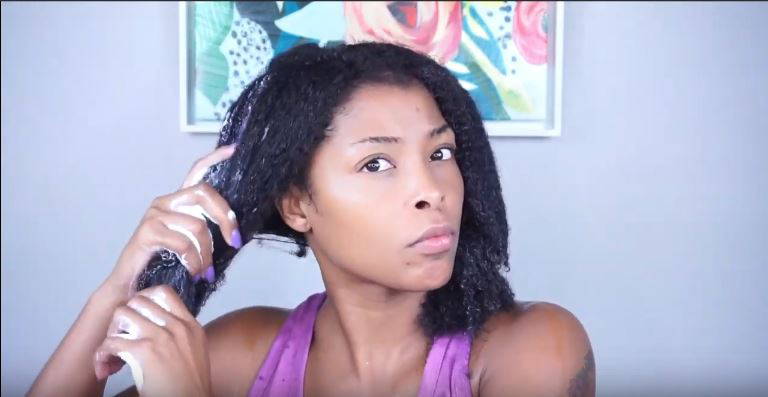 Step 3
Now take a detangling comb and start detangling your hair.
Make sure you detangle all your hair because that is the key to a successful wash n Go. You get much better curl clumping as well as definition when you detangle properly. Generally detangle from ends to root.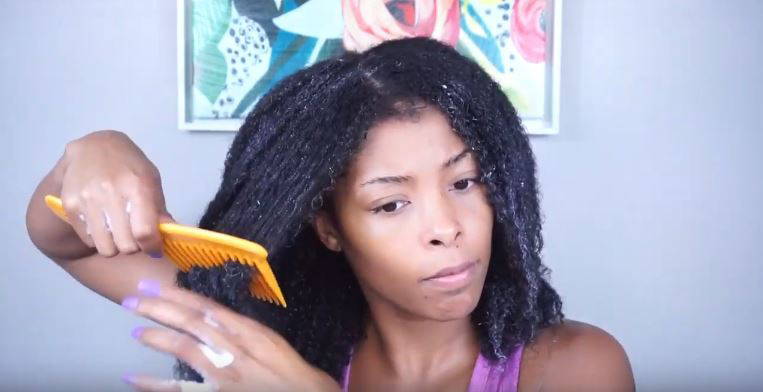 Step 4
After you've rinsed the Conditioner out, apply design Essentials Almond & Avocado detangling leave-in-conditioner.
Work in section as it helps to manage hair better while styling.
Focus individually on each section of hair until you have that section completely saturated.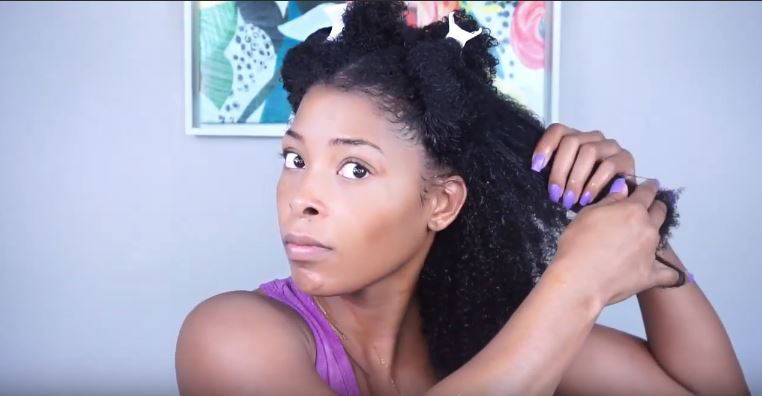 Step 5
Now that you are done applying the leave-in-conditioner, use the Design Essential Almond & Avocado twist & set setting lotion. The great thing about this product is that it's multi-purpose.
You can use it for twist sets or flexi-rod sets and you can even use it for wash n go's. It gives your hair a great shine as you apply it.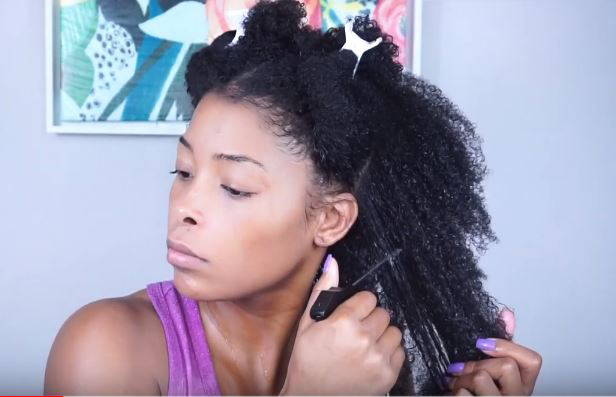 Step 6
The final product to apply in this Wash n Go process is Design Essential Curl Stretching Crème. This product is perfect for shrinkage as well as it controls the frizz and gives hair moisturise definition and shine. Almond & Avocado Curl Stretching Crème gives your Wash N Go more elongated appearance.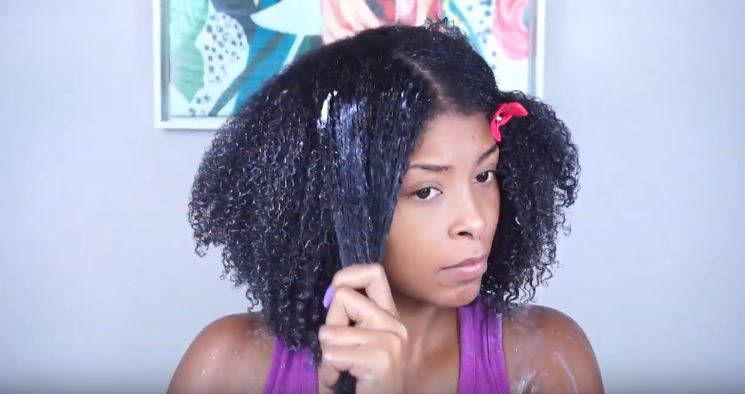 Step 7
Now that we are done adding all the products. Take a Denman brush and break all the products through the hair to make sure that each strand is coated.
You can also finger rake the hair to get products through the hair.
Go ahead and keep brushing in the direction you want your hair to fall.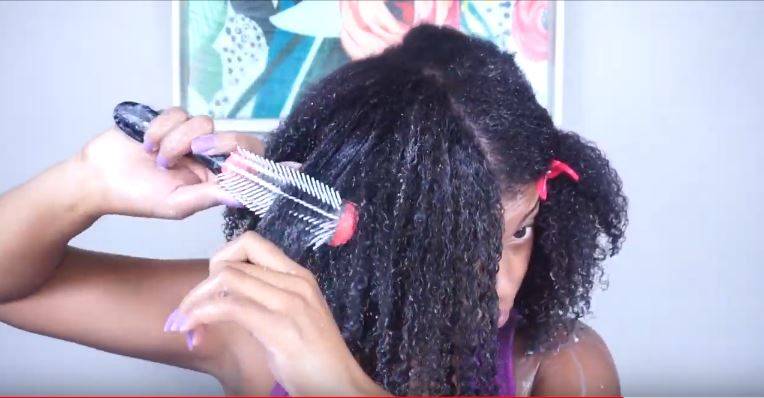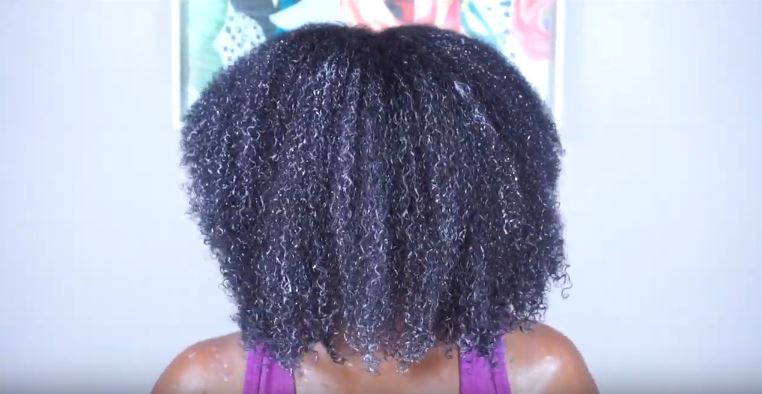 Step 8
Go and sit under a hooded dryer until your hair is at least 70% or 80% dry.
Step 9
If you prefer long stretch, just pick up your Afro comb and pick out your hair just a little with the Afro comb.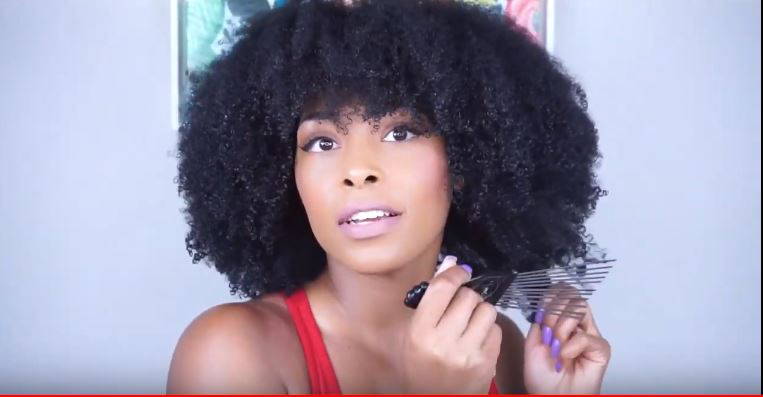 ---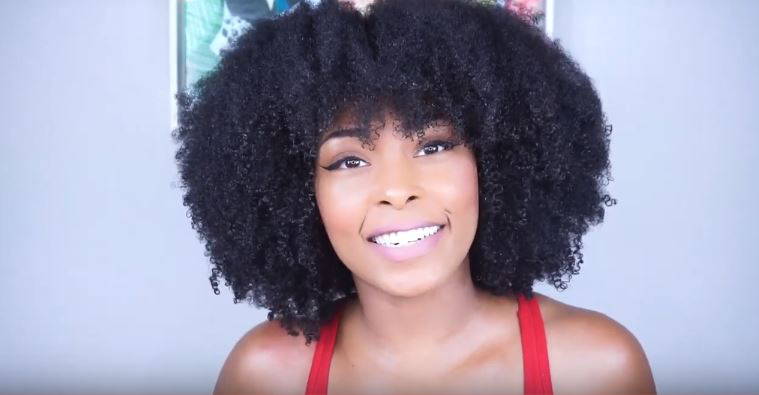 ---
Products used to achieve this style:
Check out this cost-effective collection
---
---
Be the first to know about exciting offers, latest news, sales, new arrivals and more!
Thanks!
This field is required
This field is required
This field is required